Here at TPI we get asked a variety of print related questions. Some come from experienced graphic designers who just need some specifics, while others come from clients who are just beginning to learn about the endless possibilities of putting ink on paper. We're always happy to answer them all, and we love to educate our clients to make their experience with our printing company the best it can be. Below are some of the most frequent inquiries we receive, along with some more detailed information abut the various topics.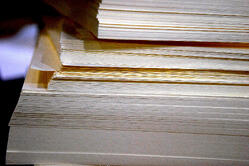 What types of paper can you print on?
We have the ability to print on a wide variety of substrates. Our options include everything from basic text and cover stock to plastics and magnets. We always encourage anyone curious about paper options to come visit TPI Solutions Ink in Waltham, MA and take a look at some samples. Choosing the right paper for your printed piece can make all the difference. For more information about different papers, check out our blog: Paper Choices for Printing: Which Substrate is Right for You?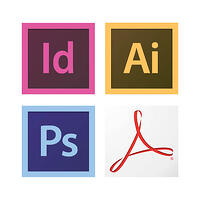 What type of file should I send?

While there are many different types of files that you can send us, what we usually prefer is a print ready PDF. We print directly from PDF's on our HP Indigo 5500 press, so sending a PDF to us will eliminate any extra prepress time. For more info about PDF's, check out: How to Create a Print Ready PDF. Sometimes we will need to make an adjustment on your file, in which case we'll need a packaged version of your Indesign or Illustrator document. To learn more about packaging a file, read our blog on How to Pre-flight & Package.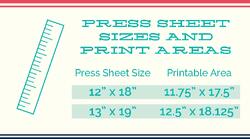 What should I keep in mind when creating my file?

Whether you're designing a project for digital or offset, it's a good idea to find out what exact capabilities your printer has so you can create your file accordingly. Here at TPI we specialize in digital offset printing on our HP Indigo 5500 as well as large format and traditional offset printing. We've put together a infographic about basic design specs for our HP Indigo to help you get the best possible results. Check out our Design Guide for Digital Print on the HP Indigo 5500.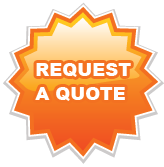 What information do I need when requesting a quote for my next print project?

The more information you have when requesting a quote, the more accurate your quote will be. Trying to decide between a few options, color vs black and white, one paper or another, not sure how many pieces you'd like? Ask us, we're happy to quote a job multiple ways with different specs for you. It's also a good idea to send us a copy of your file so we can see what we're working with. Take a look at our Requesting a Printing Quote blog for a list of what to have ready when you're asking for pricing.
We hope you've learned something new from our FAQs. What question can we answer for you?