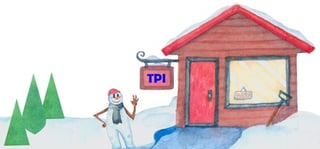 The holidays are in full swing here at TPI Solutions Ink. We've been busy printing all kinds of cards with greetings and wishes for the season. We always make it a point to create a completely unique company card, and encourage all of you to do the same. Have you ordered your holiday cards yet? No doubt you've been plastered with ads from many of those big online card companies having a sale. Please consider using a small local business rather than an online giant for your Christmas or Hanukkah cards this year. Our message: shop local, print local. At TPI we love working with other small businesses and individuals in the area. If you have an idea for your holiday card we can make it happen. We can design it, print it and even mail it if you so desire!
There are also many great small businesses in the Boston area offering amazing cards and stationery all year round. Check out a few of our local favorites: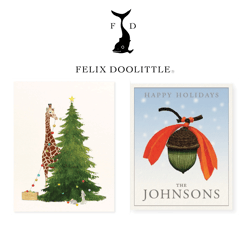 Felix Doolittle is a stationery company located in Newton, Mass. Their personalized papers and gifts feature charming watercolor illustrations by artist Felix Fu. Each piece they create is a miniature work of art, we are especially fond of Felix's animal and floral illustrations. Be sure to stop by their newly opened store, The Paper Mouse, next time you're in West Newton.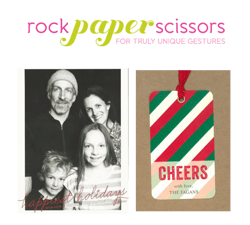 Rock Paper Scissors is a completely customized paper goods companny run by stay at home moms Carrie Verville, Heather McKeonand Lauren Fryberger in Needham, Mass. They specialize in holiday family photo cards, gift tags, and note cards. We love their modern and colorful style.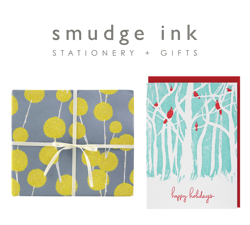 Smudge Ink is a stationery and letterpress studio, founded by Kate Saliba and Deb Bastien, located in Charlestown, Mass. They offer a wide variety of greeting cards, wrapping paper and stationery sets, as well as completely custom wedding printing. We love their gorgeous letterpress work, and always awesome typography.
Do you have a favorite source for holiday cards and gifts? How are you planning to support your local businesses this holiday season? Tell us more in the comments. Be sure to check out our infographic: A Few Fun Facts About Christmas Cards.