Wedding season is right around the corner, and here at TPI Solutions Ink we know just how much time and effort goes into planning that special day. We also know that sometimes it can be a little overwhelming, but do not fear, we have created this handy Wedding Printing Checklist, as an infographic, to help keep you on track as you plan your big day.
We hope that this schedule will get you both inspired and organized when it comes to your wedding printing. We've included a timeline of dates to consider for the graphic design, printing, and mailing of your materials. If you keep this schedule in mind, printing will be the least of your worries and your can enjoy some beautiful results.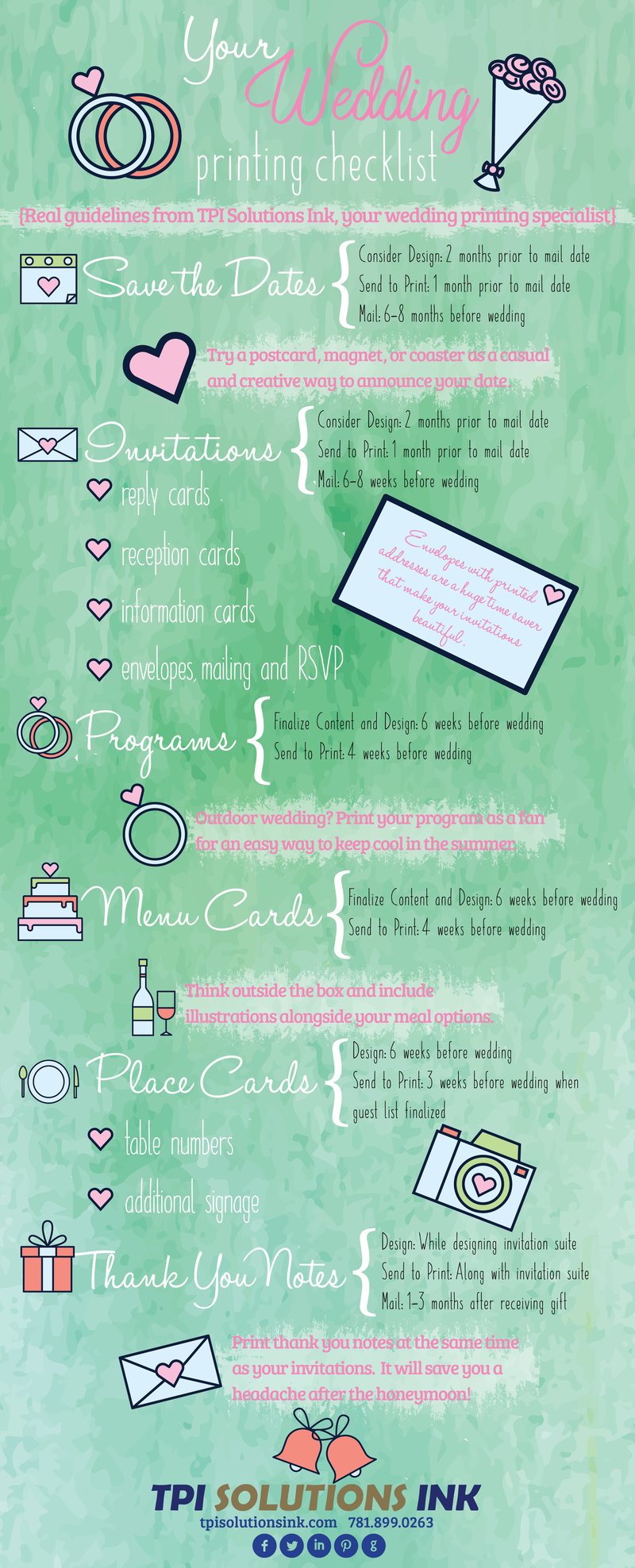 Are you ready to get the ball rolling? If so, be sure to contact us for a printing and/or graphic design quote today. With a little help from the TPI team, you'll be walking down that aisle in no time, stress free.