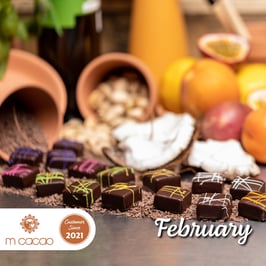 Our printing customer of the month for February 2023 is
m cacao, a gourmet chocolatier based in Amesbury, MA. It's no coincidence that we chose m cacao for the month of February! If you are looking for the perfect Valentine's Day gift, look no further. Their brand new product, actually featured in this year's Grammy Swag Bags, is it. Their custom video chocolate box, expressio, is SUPER cool and sure to be a hit. We are proud to be their local print partner and we're happy they found us!
Back in the summer of 2021 m cacao was in search of a local printing company to partner with for their printed packaging materials. We were excited for the opportunity to work with them. Together, we found just the right label material use on their products, a great stock for their box inserts, and determined the best printing process to obtain the look and feel that they were after.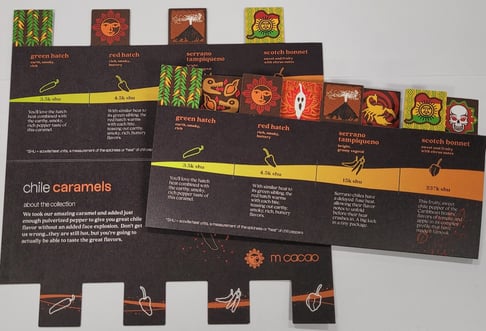 As m cacao has grown and added new products we've found solutions to meet their custom printing needs. In 2022 they designed a unique, versatile packaging insert. The insert can be used in both their 16 piece chocolate box and in their 8 piece box. The insert is printed on 100 lb. Accent Opaque Super Smooth Cover on our HP Indigo 7900 digital press, it is then die cut, scored and trimmed, ready for inserting into the chocolate boxes.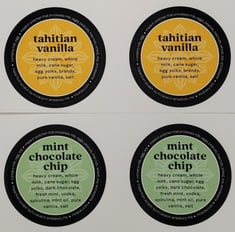 During the summer of 2022 we helped Mike Nichols of m cacao find the right label material to use on his ice cream cartons. It had to be water and oil proof and it needed to adhere and stay put in freezing temperatures. We found just the right kiss cut blank label stock to fill the bill. We were able to print the material on our digital press and provide sheets in small quantities to meet m cacao's needs.
Thank you Mike and m cacao for printing local and for being such a loyal customer! We can't wait to see what you have up your sleeve next.