---
Are you getting tired of using the same couple of fonts for your projects? Check out this list to add some variety to your collection.

Sticking to the same "safe" fonts all the time can start to get boring, and can make you feel like all your work looks just a little too similar. As far as safe fonts go, these few well-worn classics come to mind: Garamond, Bodoni, Helvetica, Univers, Futura, Caslon and Baskerville. All of these fonts are wonderful, very pleasing to the eye, and their readability is top-notch. But there are a few gems that you probably haven't even heard of before that are worth checking out.
---

1. F37 Bella: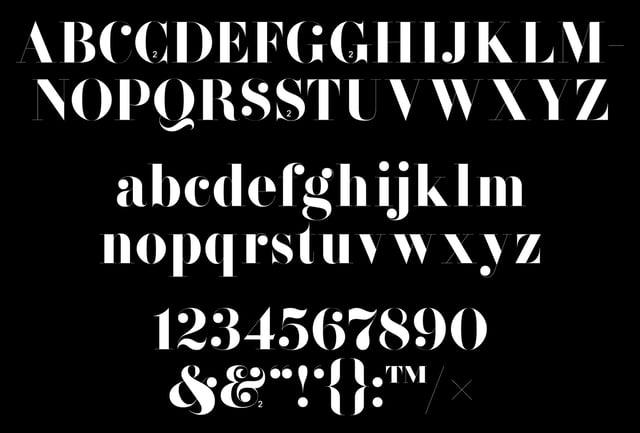 F37 Bella's main purpose is to be a display font. A display font is typically a type set larger than 14 points, being perfect for headline type. Its purpose is to attract and hold a viewer's attention, while also letting the viewer get a preview of the mood for the rest of the piece. F37 Bella is great at keeping your attention. Awarded the TDC Toko Award back in 2012, the classical French Didot style was created by American typographers, John Pistilli and Herb Lubalin, and Swiss typographer Jan Tschichold. F37 Bella is to be displayed in large sizes only, and has three alternatives: Original, Heavy, and Stencil. The typeface has broad strokes and slender curves to invoke the impact of vintage Paris/New York headlines, while the minimalist stencil version is a star example of pleasing geometry. Though F37 Bella is not a free to use typeface, it is a fairly priced option ($35) that could have great use in your design projects.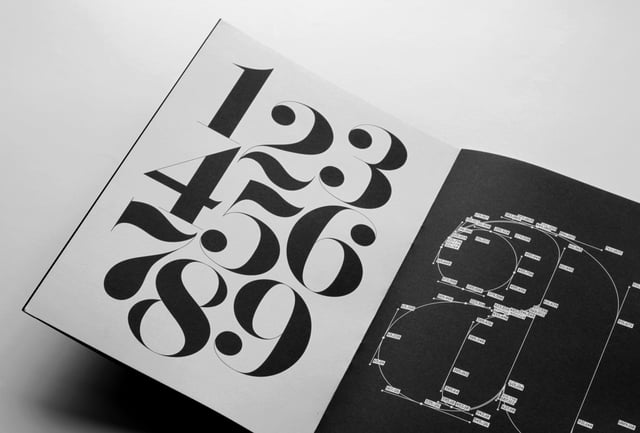 2. Jovial: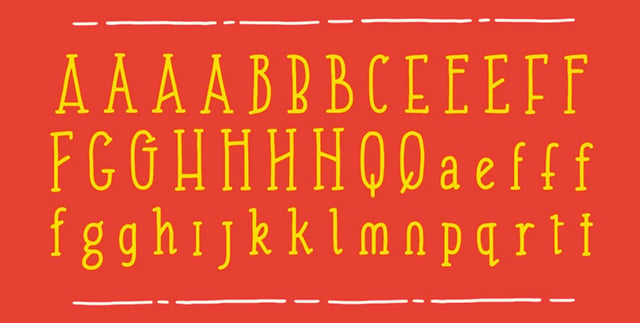 Looking for a clean hand crafted typeface? Jovial might be just what you are looking for. This quirky, fun and versatile typeface comes as a serif and sans serif with three weights each: Light, Regular, and Bold. This typeface is extra fun because of the bonus embellishments that come with it. Elements include simple vine strokes, leaves, curvy twig branches, and some simple arrows. Created by Visual Hierarchy, this is yet another typeface that is fairly inexpensive, packages starting at $18. This typeface is great for packaging, and can even hold its own on a mobile device.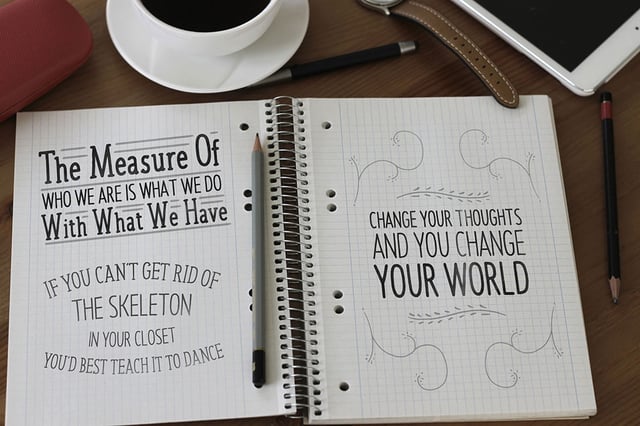 3. Bebas Neue:
Personally, one of my favorite free for commercial use typefaces is Bebas Neue. The typeface created by Ryoichi Tsunekawa, has grown in popularity and has become something like the "Helvetica of free fonts". Now available in Thin, Light, Book, and Regular, the many weights still stay true to the style of the original. With clean lines, elegant shapes and a blend of technical straightforwardness, Bebas Neue is uniformly proper for web, print, commerce and art. Bebas Neue works wonderfully as a display font, and makes advertisements and billboards look strong and inviting. Ryoichi is a very skilled typographer, check out all the other typefaces he has created here.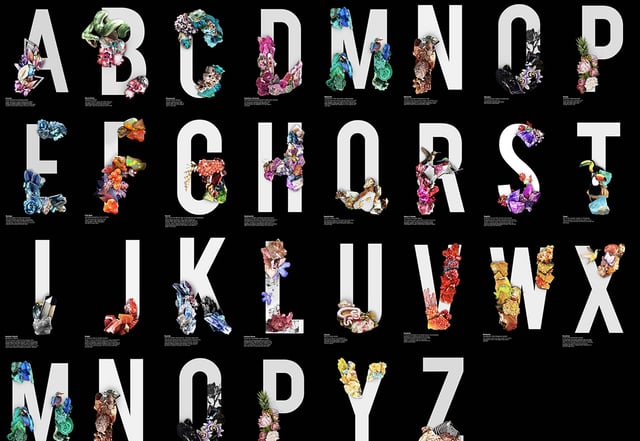 4. Moderne Sans:

Created by Marius Kempken, Moderne Sans is, as the name suggests, a modern sans-serif typeface. This is a free font inspired by 1920s typography. The designer intended this to be an uppercase typeface only, but later revised and created a lowercase set as well. To get the most use out of this typeface, it's best to use as uppercase, since the impact it has as headline text is quite striking. What makes this typeface so interesting is that even though it is a slender weight, it still leaves a bold impact when in use. The creator also made a few alternative letters to give more variation when designing. Check it out here.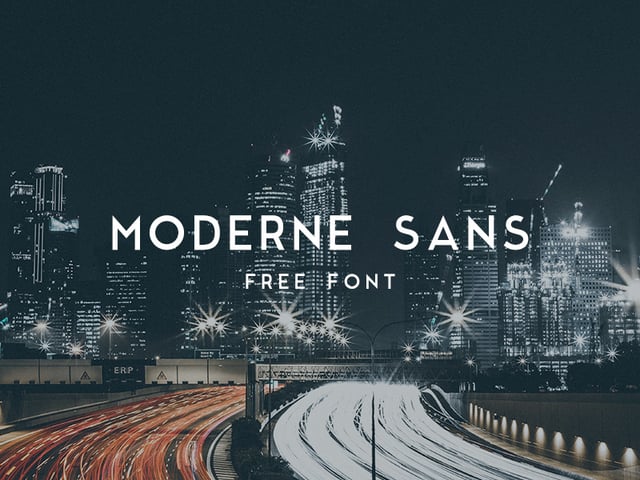 5. Shania:
Shania is a Script Typeface with a beautiful, natural flow to it. It's a modern calligraphy script that gives off an elegant yet casual vibe. You get a lot out of this typeface, it includes 432+ glyphs, and 194 alternate characters, including terminal letters, alternates, and ligatures and also comes with multiple language support. It is not a free font, but is still inexpensive with a single user license for $17. Designing some wedding invitations? This typeface was practically made for that reason, and looks wonderful next to floral designs.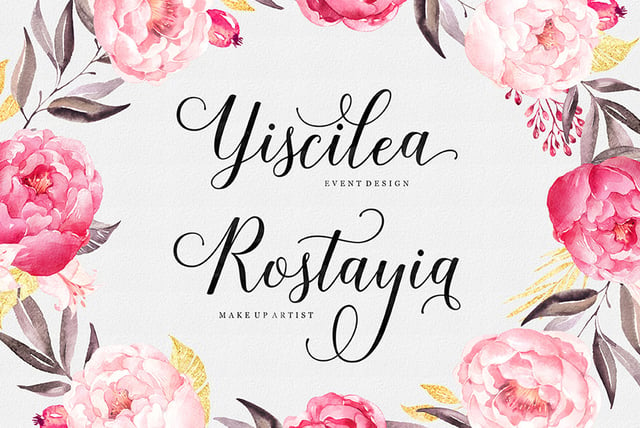 6. ITC Franklin Gothic:

Designed by Victor Caruso and Morris Fuller Benton, ITC Franklin Gothic is a typeface family made to revamp the original ATF Franklin Gothic. The only differences are a slight increase in x-height and character width so you can distinguish the earlier version from it. ITC Franklin Gothic's Heavy weight is a very successful headline font, the bold strokes make the letters take complete hierarchy over the page. Because of the typeface's many styles, it is one of the most versatile typefaces you can use. The standard style is useful as body copy, while the rest of the weights work best as display fonts. The only downside is that it can get pricey if you wish to own the full collection of styles. The company has many methods of purchasing, check them out here.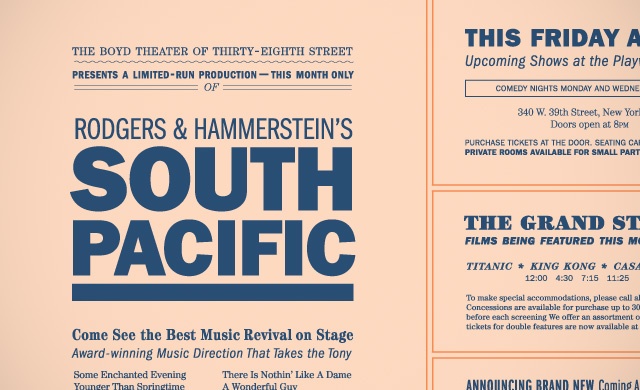 7. Frutiger: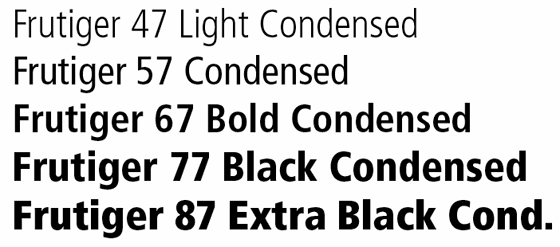 Creator Adrian Frutiger developed this typeface off a commission to develop a wayfinding system for the new Charles de Gaulle Airport in Paris. This typeface was designed so that each individual character could be quickly and easily recognized, even from a distance. Frutiger's clarity and legibility makes it a perfect font for signage and other applications where the distinctness of characters is the main focus. Since Frutiger's original creation, there are many styles and variations. This is another more expensive typeface, $49.00 for a single style, $750.00 for a family pack. Check out the various styles and families here.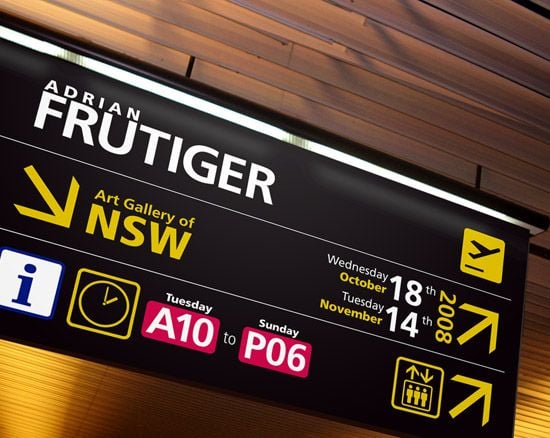 8. Bernier: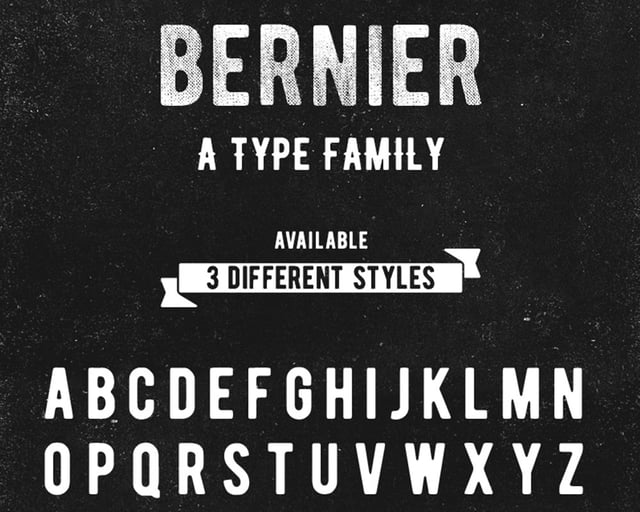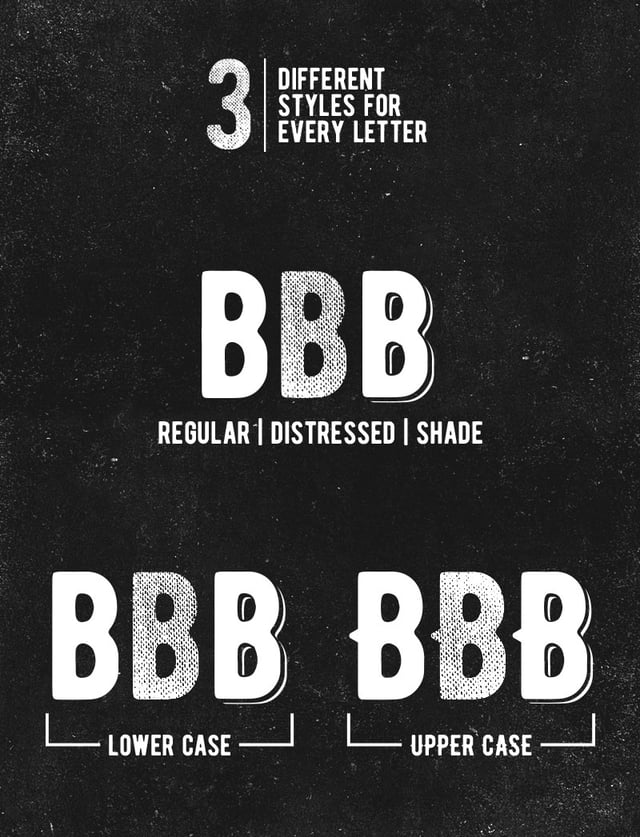 On the search for a clean, but simple vintage typeface? Give Bernier a chance. Created by Ryan Pyae, this typeface is free to use. This typeface has three distinctively different styles including Regular, Distressed, and Shaded. The distressed style is perfect for the old, grainy look, and compliments sports or hunting advertisements successfully. The regular and shaded styles take on a Barbershop, or vintage t-shirt feel. For a free typeface, you'll get a lot of use out of it. You can download the typeface here.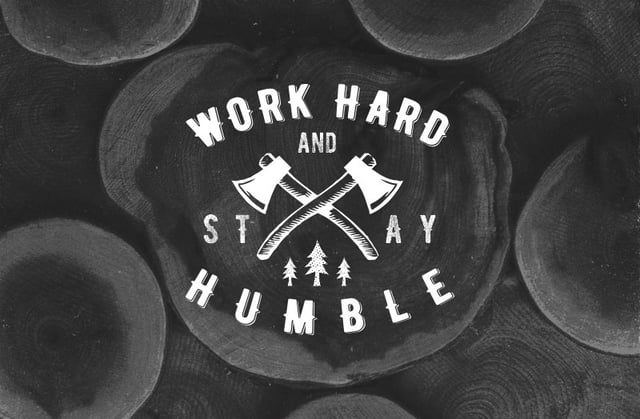 9. Brayden: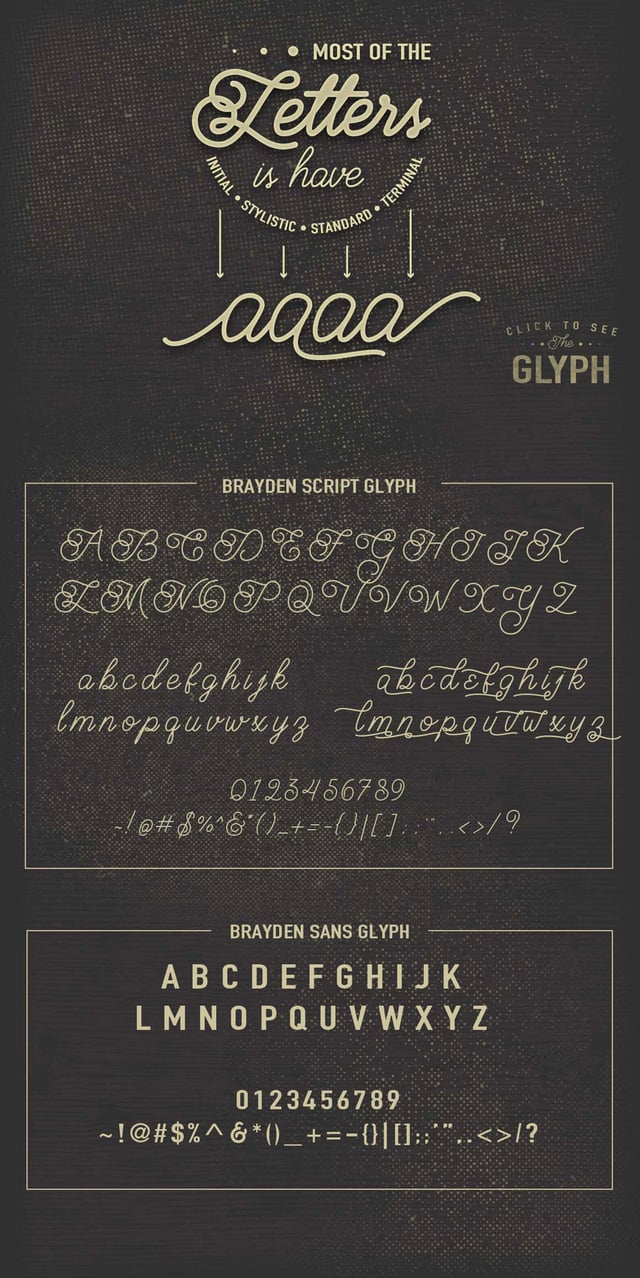 Unlike some more elegant script typefaces, Brayden has a worn, rustic look. It comes with Bold, Regular, Thin and also has a sans-serif typeface to compliment it. This typeface is great for restaurant signs, t-shirts, and for advertising outdoor activities. Like Shania, Brayden comes with contextual and stylistic alternates, swashes, and ligatures. This is not a free typeface, but is fairy priced at $17, and with all the ligatures you're getting, that price is more than fair.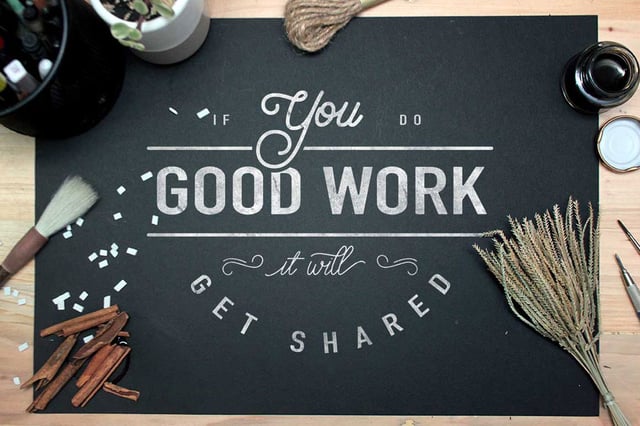 10. Panton: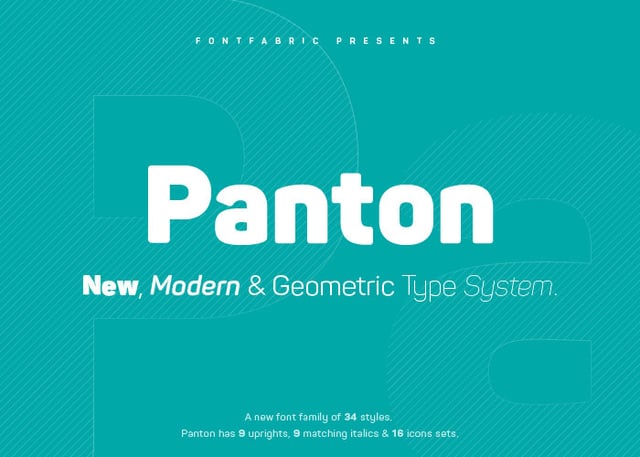 Panton is yet another great geometric font family. With 34 weights – 9 uprights with 9 italics and 16 icon sets, it has excellent legibility in both web and print. Each weight takes on a completely different feel, giving you options that other typefaces cannot match. The New weight is successful in showing hierarchy and works well as a headline font, while the Light and Regular styles are great for body copy. Four weights are free (Light, Light Italic, Black, Black Italic), the other weights require purchase. Check it out here.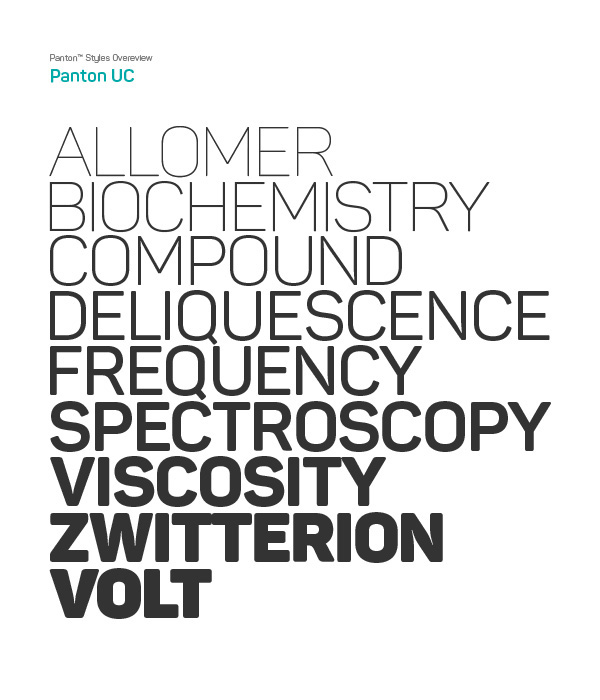 We hope you've enjoyed our list of fonts. What are some of your favorites? Check out the rest of our blog for more great typography resources and be sure to follow our weekly #TypefaceTuesday posts!
For some added fun, take our typography quiz!