Everyone loves getting a card in the mail. It's an old fashioned way of saying hello, extending an invitation, or just saying thank you. Cards and envelopes come in all shapes and sizes, and it's important to consider the size, shape and paper you'll be using before creating your design. Did you know that certain envelopes, like square for example, cost more money to send through the mail than rectangular ones? Did you fall in love with a specialty paper only to find out you can't get envelopes that match? This blog will take you through the ins and outs of card and envelope design, using some standard sizes as examples.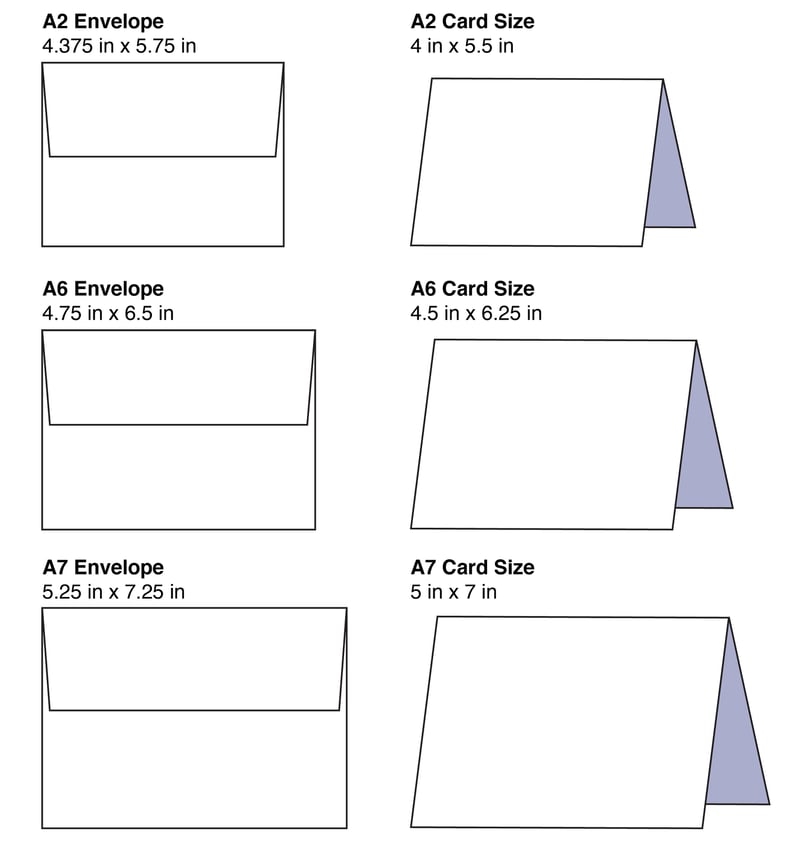 Not only are there different envelope sizes, but there are different envelope flap options as well. Pointed and square envelope flaps are the most common, and there are a variety of different pointed flap shapes available. Check with your print vendors to see what kinds of envelopes and flap options they have available. Save yourself time and make sure your envelopes look great by custom printing your envelope flap with your return address, a logo, or a greeting.
Are you dreading the thought of having to write out all of your addresses? Using your mailing list file or data base, we have the ability to print personalized addresses directly onto the envelopes. No messy handwriting or ugly labels needed. We can even match the fonts and colors from your cards to keep everything coordinated.
Now ,what about the cards?
Folded cards are classic. Sending out wedding invitations? Need to express your thanks? A folded card is the perfect way to do all of that and so much more. The possibilities are only limited to your imagination. When designing your cards, you will want to think about whether or not you will be printing on one side or two. Single sided printing will cover your needs for the outside of a card, while double sided printing will provide the opportunity to have an inside message. Think about your card's final use. Is it a thank you card? You might want to skip the double sided printing, save some money, and have the option to hand write your heartfelt message. Is it an invitation that requires plenty of space for information? Double sided printing may be the way to go.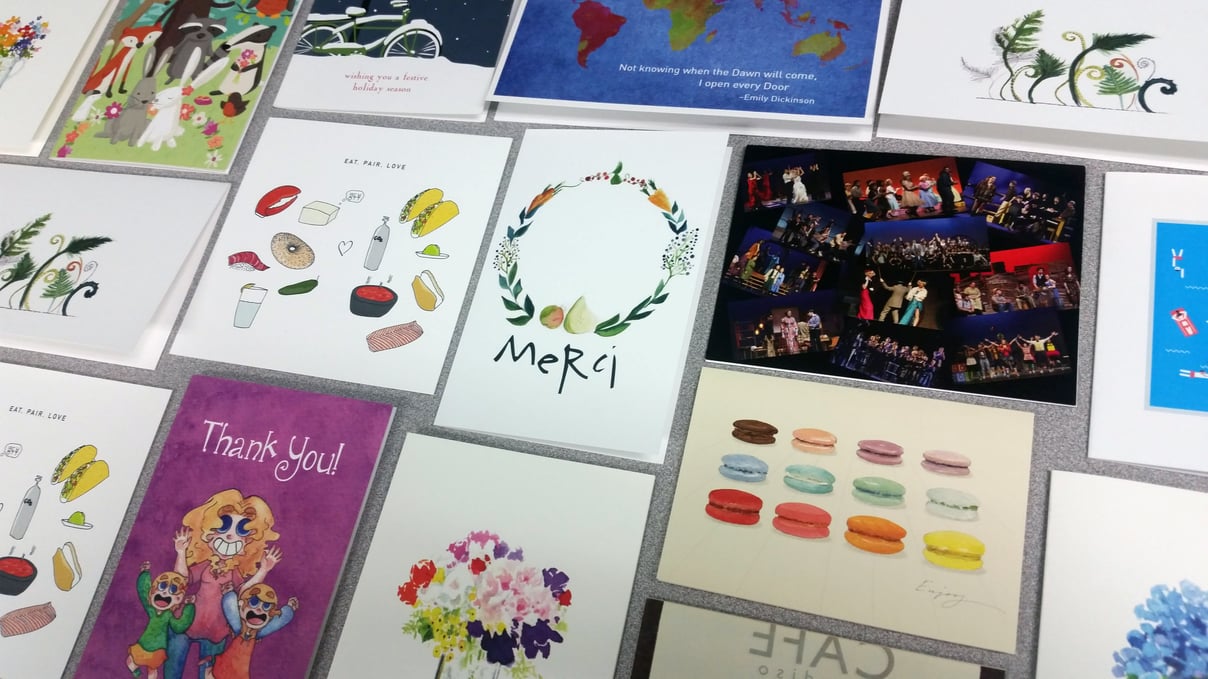 Oh so many paper choices! Finding the perfect weight, especially if you are folding the cards, will be important. Very thin paper usually isn't ideal if you want your card to feel important and to stand up on its own. However, a paper stock that is super thick may be difficult to fold nicely, resulting in cracking. Picking the perfect stock can be difficult because there are so many options, but working with a knowledgeable and attentive print provider is the key to finding the perfect solution for your particular project.
TIP: Add a nice finishing touch to your cards with rounded corners. We've seen some pretty amazing cards that make use of this fun finishing option.
Now that we've covered some of the basics about envelopes and cards, go ahead and get designing. Contact us with questions we are always happy to help. Need some help with your card or envelope setup be sure to check out our free, ready to design templates.