It's that time of year again. The day when we reflect upon everything we're thankful for, and it's considered socially acceptable to overeat until you fall asleep. In honor of Thanksgiving, we've put together some graphic design inspiration for you to stuff your face with before the turkey fest begins.
Vintage Thanksgiving Postcards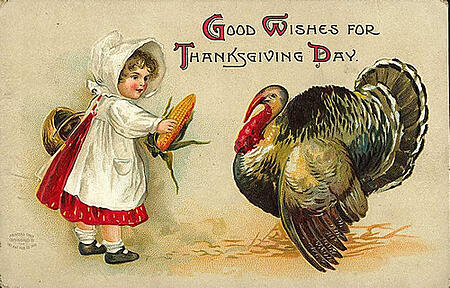 Hand Turkey Illustrations

Thanksgiving Greeting Cards

Vintage Macy's Thanksgiving Day Parade Photos

We hope this post has inspired you with some holiday spirit. Have a happy and safe Thanksgiving!