Here at TPI we get a lot of questions from brides and grooms about printing their wedding materials. We've put together a list of some of the most common inquiries we receive with some explanations to hopefully make your wedding invitation printing process run a little smoother.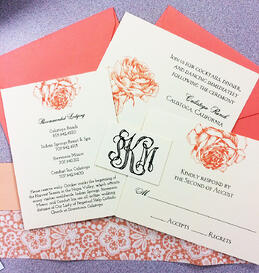 Q: "I just bought a pack of fancy 8.5x11 paper from a local paper store, can you print my invitations on it?"
A: We might be able to, but we would prefer to use a stock we know will run well on our press. Adhesion problems can occur when we use paper that's not approved to run on our HP Indigo presses. We also prefer to print on a larger sheet size, at least 12"x18". Small sheets, while easy to use on a regular at home printer, are not a standard size for use on large digital presses. We suggest waiting to decide on a paper until you've spoken with your printer. Request a few samples from us or come in and see what we have available. There are many different specialty papers approved for HP Indigo digital printing, we'd be happy to help you find something you'll love.
Q: "I'm on a budget and trying to save wherever I can on my wedding printing but I don't want to sacrifice quality. What can I do to help keep costs down?"
A: There are a number of things you can do to help save a little on your printing without making it look cheap. Combining a few of your pieces together is a great choice. For example if you're going to include a card with directions and a card with reception information in your invitation package, make them into a single card with two sides instead of two separate cards. Another way to help save a little on your invitation package is to create an RSVP postcard instead of a reply card with its own envelope. Postcards mail for a cheaper rate so you'll save yourself some postage and eliminate the envelope cost.

Q: "I'm unsure what to do about addressing all of my envelopes, I don't want to write them out myself by hand and printing labels seems tacky. What do you suggest?"
A: If you don't want to hand write out all of your addresses you have a couple of options. You can hire a calligrapher to write everything out for you or you can have the addresses printed directly on your envelopes using variable data. All we need to print the envelopes is a simple excel database. We can also match the fonts that are in your wedding package for a cohesive look. Variable data is great for more than just addresses too. We can custom print your reply cards with each guest's name so all they have to do is check a box and you don't have to decipher any messy handwriting. We've seen variable data used in a lot of creative ways for weddings. One of our favorites involved a custom menu for each guest with their name and specific meal choice printed and displayed at their table setting.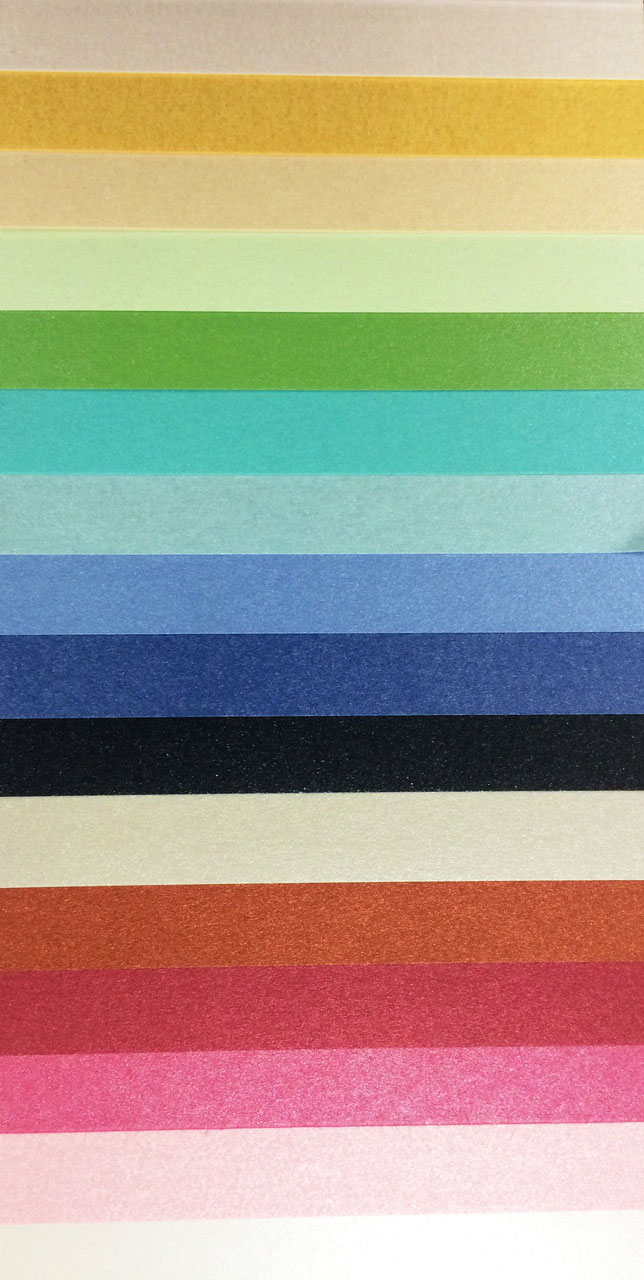 Q: "I really want to wow my guests with my wedding package. What can you recommend that's new and different to really make my wedding printing stand out?"
A: There are a lot of things you can do to make your printed wedding materials special. One of the most exciting new trends in digital printing is the ability to print white ink on a variety of different substrates. Using colored paper with white ink will really make your wedding designs pop, and is a great way to tie in your color scheme. Specialty papers are also a great choice to make your wedding printing look different. Our HP Indigo can print on everything from pearlescent and metallic stock to more traditional textured paper like felt and linen. Specialty paper and white ink are great options to make your wedding printing memorable.
We hope this FAQ has been helpful. What else would you like to know about wedding printing? What is your favorite new trend for custom wedding invitations?