The year has started out with a bang at TPI Solutions Ink. We are having a blast working with brides and grooms on printing their gorgeous custom wedding invitations, save the date cards and more for their upcoming 2014 nuptials.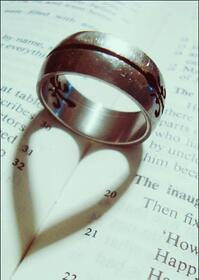 One of our favorite services to incorporate with wedding materials is personalized printing. Using variable data allows you to personalize everything from your envelopes right down to your menus. In fact, one of our brides customized her guests' menus not only with their name but with the specific meal they had chosen for the special day!
How is it done you ask? By creating a simple excel database. The database can include as much variable information as you choose. We find that most brides and grooms stick to the basics, guests' names and addresses. This is perfect if you don't want to hand address all of your envelopes or pay for a calligrapher. At TPI Solutions Ink we can print the addresses directly onto your envelopes and/or postcards in almost any font to match your wedding invitation design.
Another idea for personalization is on the RSVP cards. Often times a bride will find that a card is returned without a name written on the line or in other cases maybe too many names are written in. With the variable data in the excel worksheet we are able to personalize each RSVP card with your guest's name. Now all they have to do is check off yes, will attend or no, unable to attend and drop the card in the mail eliminating any confusion.
Day-of pieces, like escort cards, tags and menus can be personalized too. Using variable data adds a great personal touch to your wedding materials and can save time and aggravation as well. We hope this blog post has inspired you to get creative and add personalization to your printed wedding materials. How can we help make your day a bit more special?