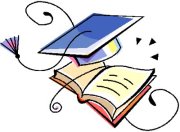 June already! A month full of high school graduations, weddings and kids (some parents too) getting excited for summer vacation. No weddings yet for my girls (thankfully) but my second daughter, Hayley, is graduating from high school. Such an exciting time and a great achievement for any young person. Something that should be celebrated. Well, we will be celebrating Hayley's graduation from high school and wishing her well on the next phase of her journey, heading to college, this weekend.
It's at times like these that I love being in the printing business even more than I already do. I must admit however, and I am ashamed to say that I, VP of a printing company, did not use print to invite guests to the celebration (cringing with embarrassment). I (actually my daughter and I) created a Facebook event and sent an evite out to our guests. Let's face it, this is the way that teens and young adults communicate these days. A Facebook event is the way to get the attention of my daughter's peers.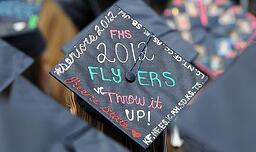 But wait, all is not lost, print will be playing a big part in this celebration too. We are using a multi media campaign for this event! To reach out to our guests and get them to our event we have used social media and email. At the event we will be using print to enhance our guest's experience and to personalize the event for my daughter.
Here's how:
A custom graduation banner personalized with my daughter's name.
A digital photo collage printed on our HP Designjet for guests viewing at the party.
A 3'x2' custom mounted poster for guests to autograph and write their best wishes to the grad for the future.
And, of course printed Thank You cards that can be sent out after the event.

Multi media and cross media campaigns are the way to go these days. So . . . I think I have redeemed myself and I am continuing to #HelpPrintThrive! What do you think? Tell us about the ways in which you use print to enhance your marketing campaigns.