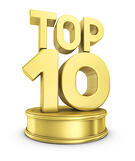 Over the past year and a half we have been working hard at TPI Solutions Ink to produce some great blog posts. Of course, some posts are more successful than others. I decided to take a look back and see which posts on our printing company blog generated the most interest since we started in June of 2010.
Here is what I found out:
Top 10 TPI Solutions Ink Blog Posts
Do you have a favorite post from the top 10? What type of articles would you like to see in 2012? We are open to all suggestions!