While checking out my social networks today, in an attempt to keep up with this ever-changing world of print, I came across the following blog article posted by Bill Prettyman called "Should Young People Study Print and Print Media" .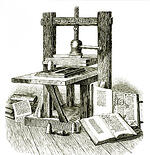 I found this article very interesting, especially being a graduate of RIT with a degree in "Printing Management" - oh so many years ago now. Bill brings up some very valid points about the ever-changing nature of the printing and publishing industry. TPI Solutions Ink has always endeavored to incorporate the latest technology into our business throughout our 47 year history. We are proud to have been among the first printers in this area to purchase the HP Indigo digital press, a technology that many of our clients were wary of in the beginning.Today changes in the printing industry come with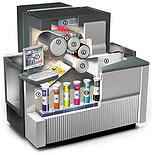 lightning speed however, the industry has always been changing and evolving. We have seen that those printers who do not evolve with it, in time, will dissolve.

Do I think that young people should study print and print media? Yes. The degree programs at top universities evolve just as the industry does, they have to in order to remain relevant. As Bill's article mentioned, the student must understand that the printing industry is not just plates, presses and ink, it encompasses so much more. Personally, I find it exciting to embrace these new technologies and to witness the progress that has happened in just the last 25 years. The new student of printing must too.

So, as Mr. Prettyman said, "Young professionals who are flexible and eager to see what's around the next bend will be welcome in the print shops of tomorrow." The payoff as a printer or publisher is still the same as it has always been, a beautifully printed piece of art (brochure, book, business card, etc.) that they can be proud to say they helped to create.