2019 was a fantastic year of typefaces! So let's take a moment and recap our favorite Typeface Tuesdays from each month!

JANUARY
To get us started let's take a look at the refined and elegant Croco. Handcrafted by Craft Supply Co., this classy typeface is perfect for designs that need a bold, stylish touch. Download this free typeface here!
FEBRUARY
For February we've got the energetic and exciting Brizzush. This font by Missy Meyer is full of life and its authentic roughness will bring a handcrafted aesthetic to your designs. Get two versions of the typeface for free here!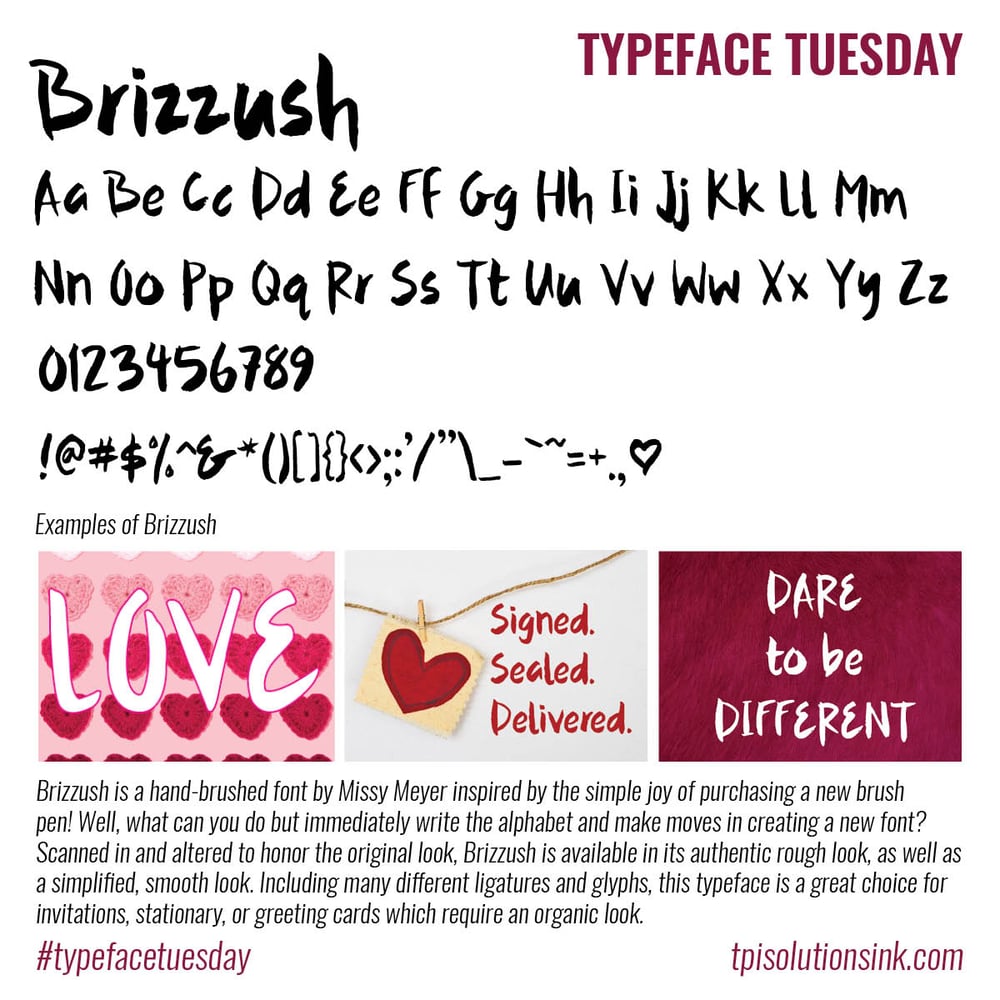 MARCH
The star of March is Barlet! This vintage inspired typeface was created by Ochaya Designs for Pixel Surplus. If you have a design that is need of a bold, modern typeface with a touch of vintage elements, then you should download it here!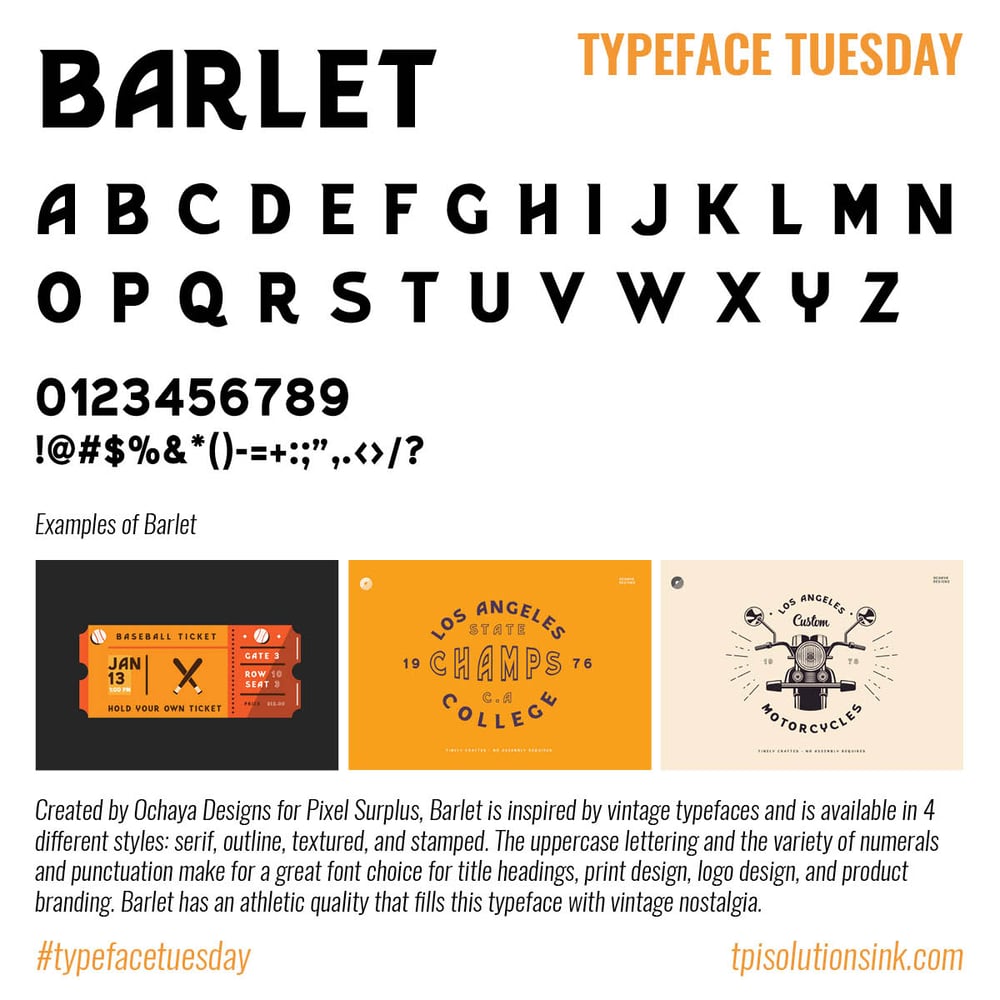 APRIL
We've got the lovely Aventine for April! Designed by Stephen French, this typeface is clean, vintage and perfect for designs that need an old-style feel. Get this elegant addition to your collection for free here!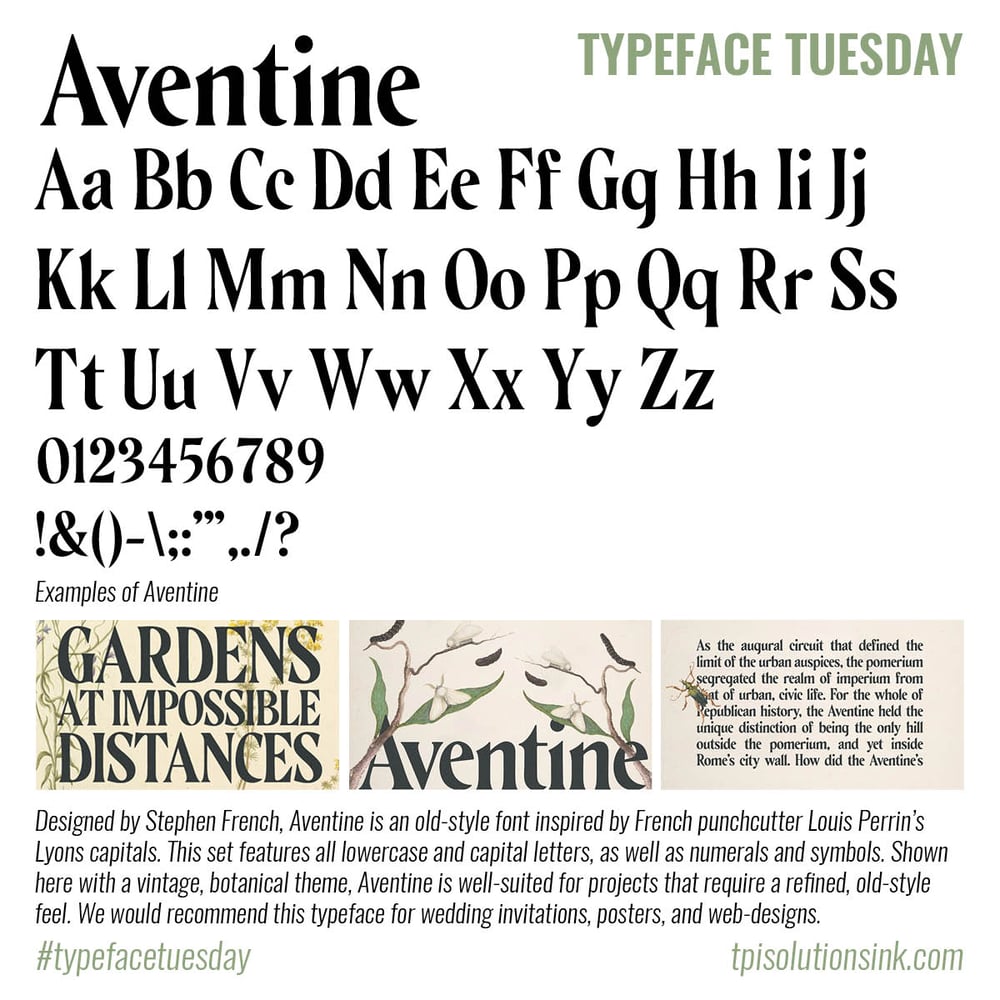 MAY
We've taken a look at a few classic style typefaces, so how about a modern one for May? Designed by Lachlan Philp, Union is a tall and thin sans serif typeface that will bring a contemporary look to your designs. Get this typeface for free here!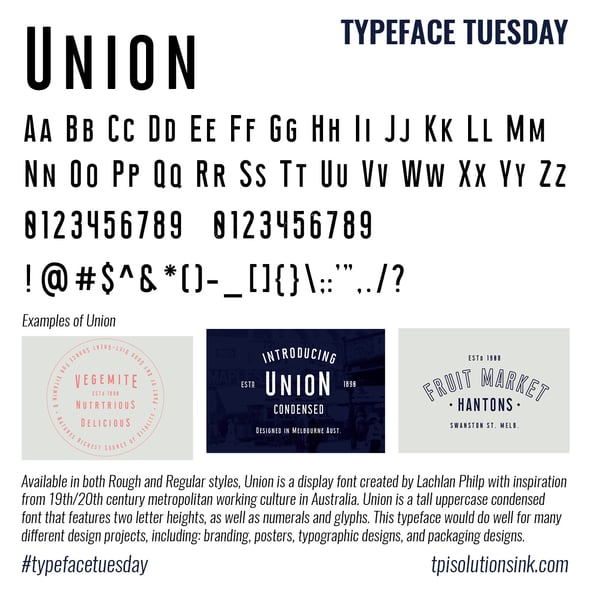 JUNE
For June we have the delightful Garden Flower! This wonderful typeface was created by Salt & Pepper Designs and will bring a pop of life and whimsy to your designs. Get it for free here!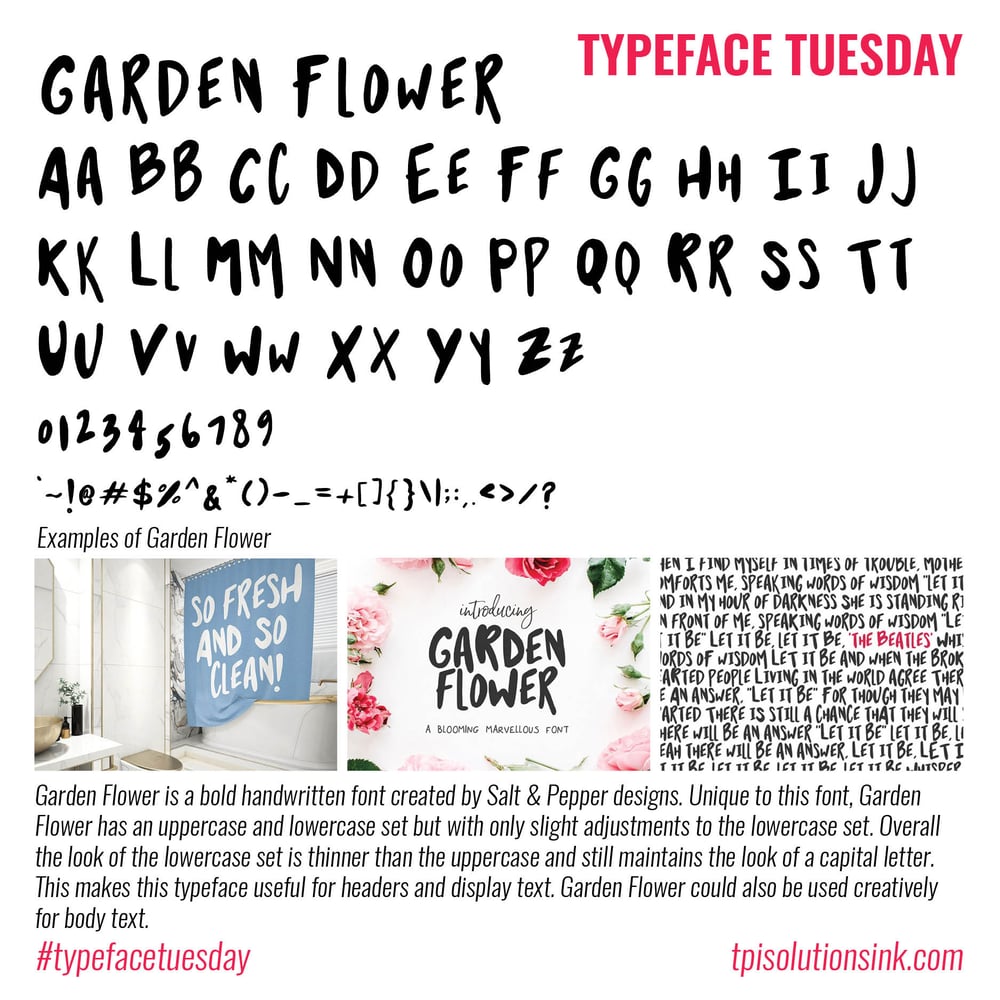 JULY
After Sunset is a typeface with a ton of personality! Crafted by Crella Marketplace, if your designs need a handmade touch with a bit of whimsy, then this one is perfect for you. Take a test drive here!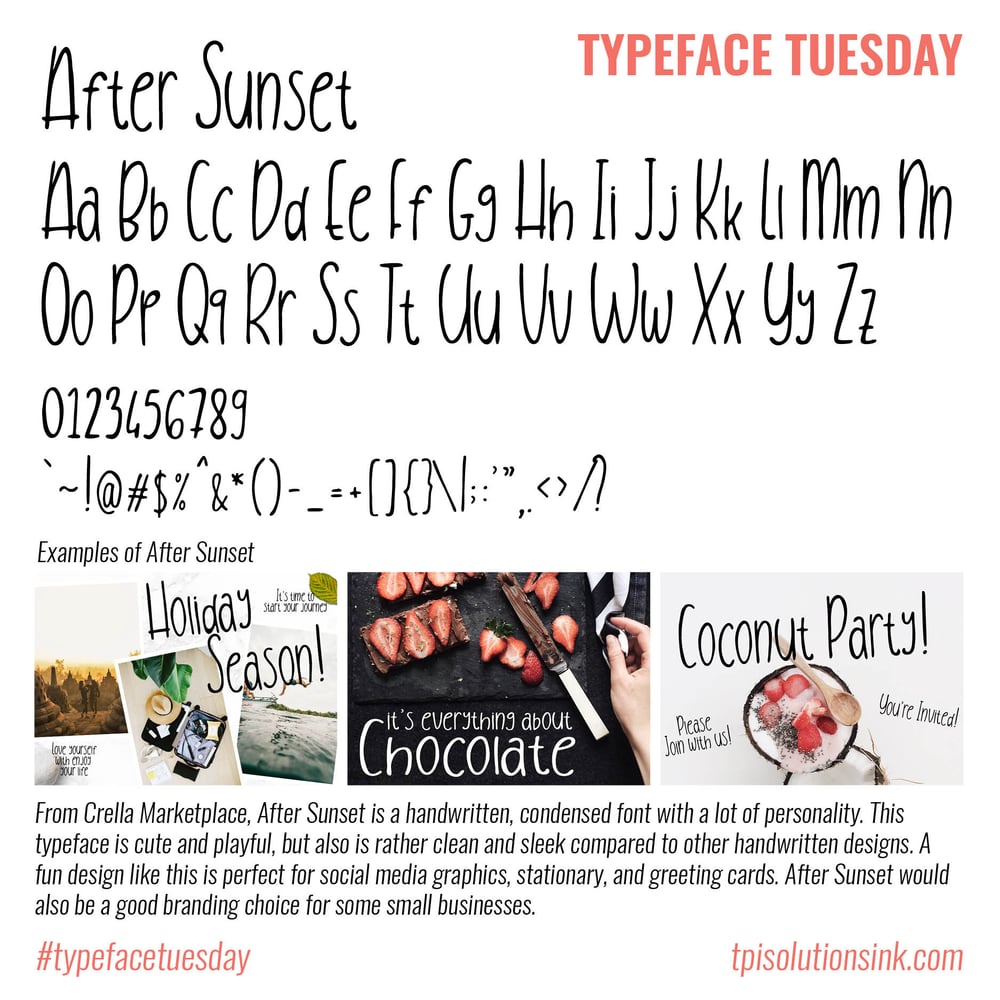 AUGUST
We are loving hand crafted typefaces in these summer months. Kitten Days, designed by Craft Supply Co, is a perfect blend of handcrafted and uniform styles. To get a sneak pick, click here!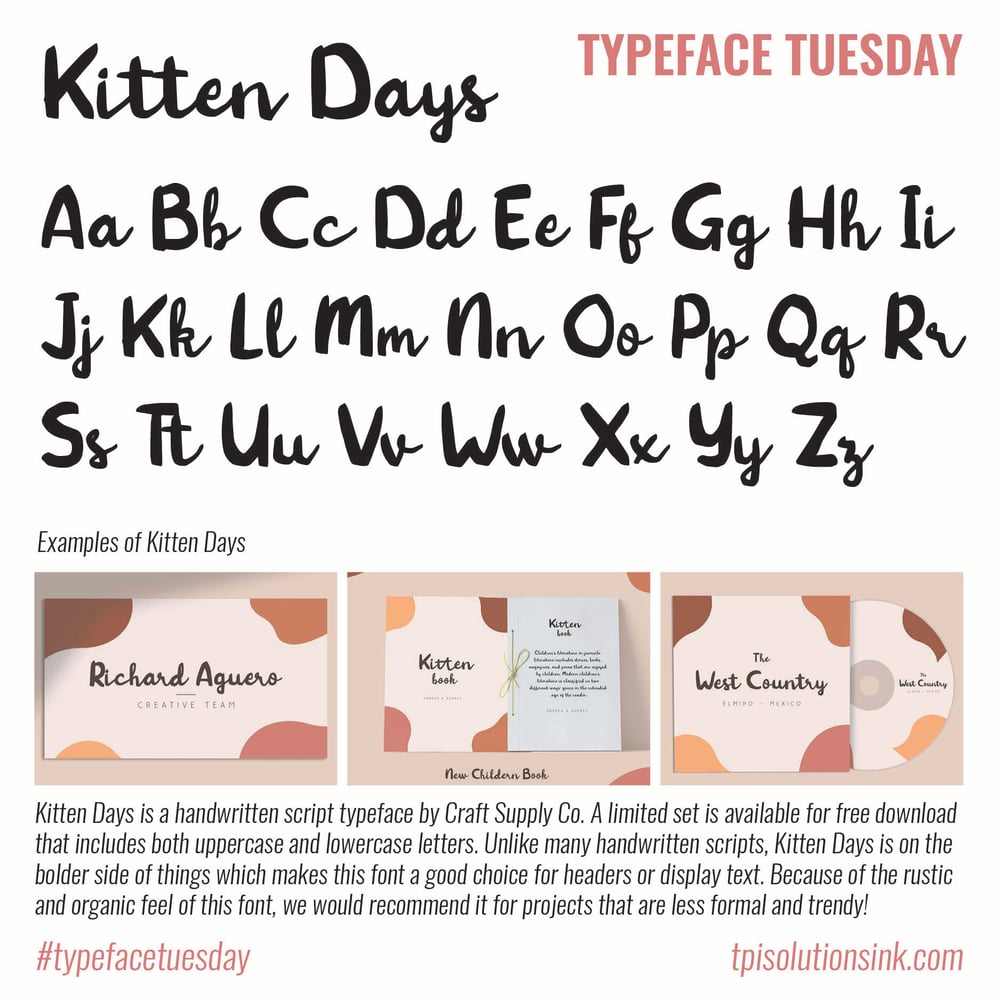 SEPTEMBER
We've got a unique typeface for this month! Frizon, created by the team at Unblast, is a modern, geometric display font that will make a striking impact in your designs. Get this typeface for free here!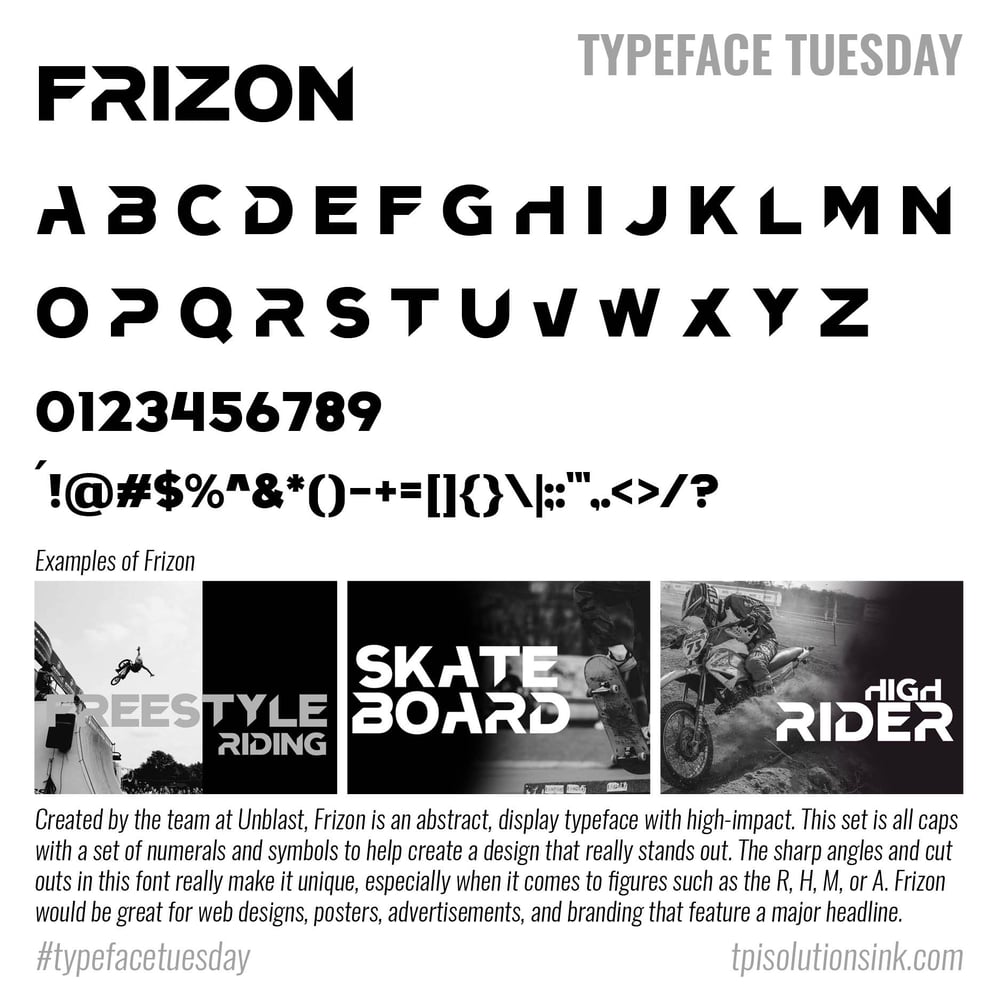 OCTOBER
For October we have the elegant Delfina! Designed by Vultype Co,, its elegant letter forms are accentuated with stylish serifs, giving it the perfect blend of flair and class! Check it out here!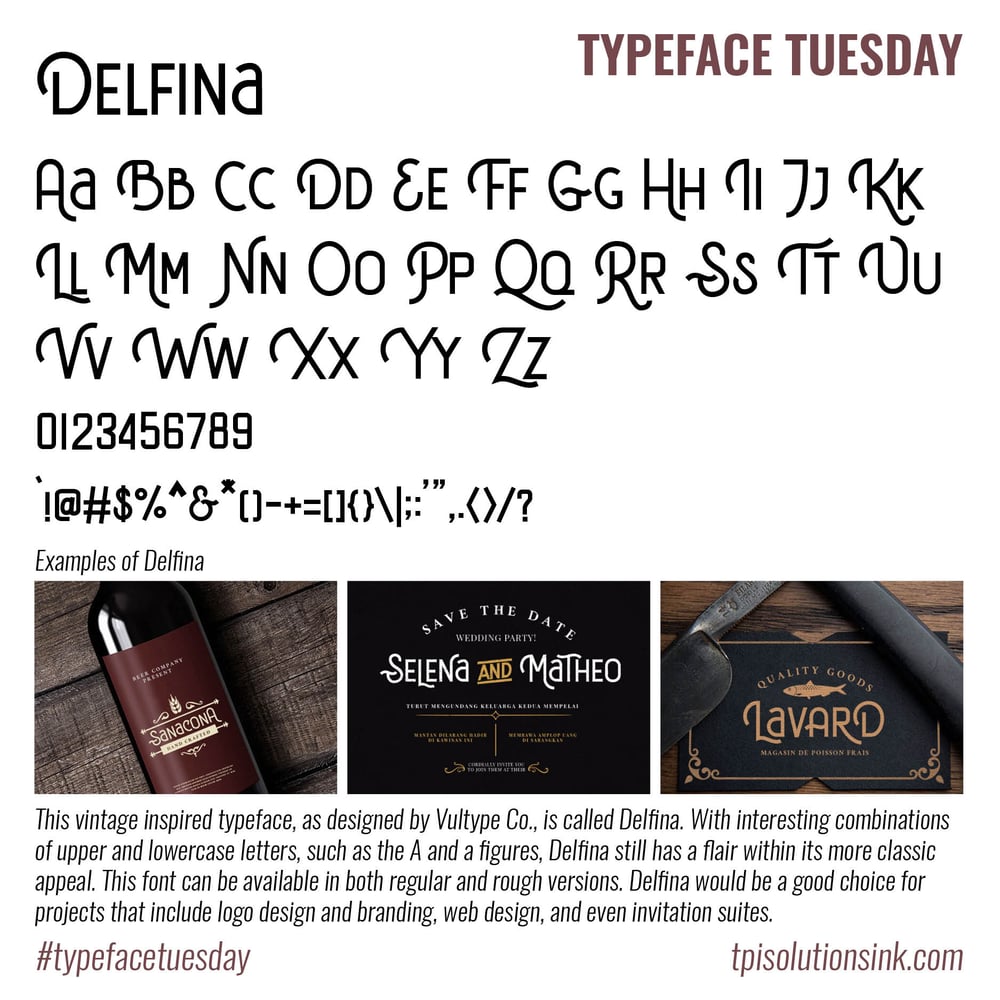 NOVEMBER
Joyful is a playful and absolutely delightful typeface designed by Floral Studio. This illustrated typeface is a wonderful choice for adding a handmade, natural aesthetic to your designs. Get a sneak peak here!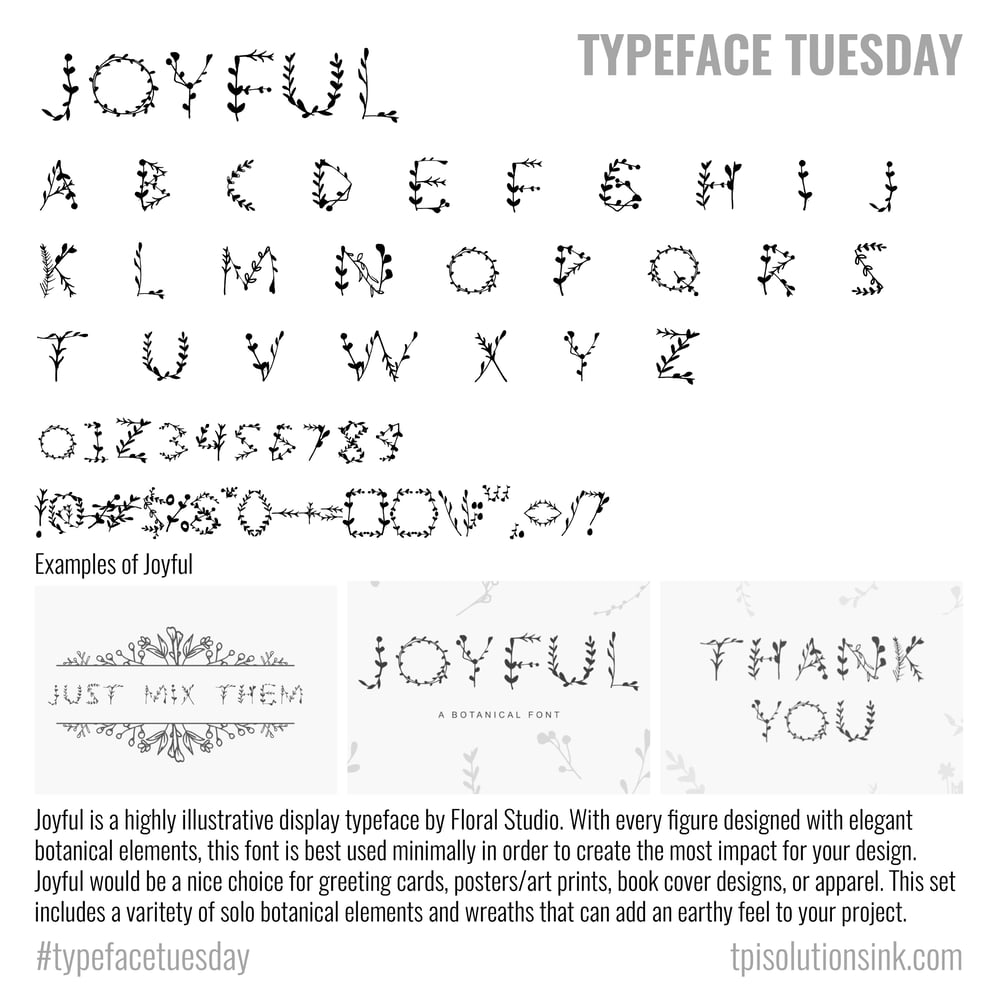 DECEMBER
To wrap up the year let's take a look at the eccentric Yikes! This friendly, geometric, sans serif, designed by Yomagick, is the perfect typeface for projects that need a lighthearted element! Check it out here!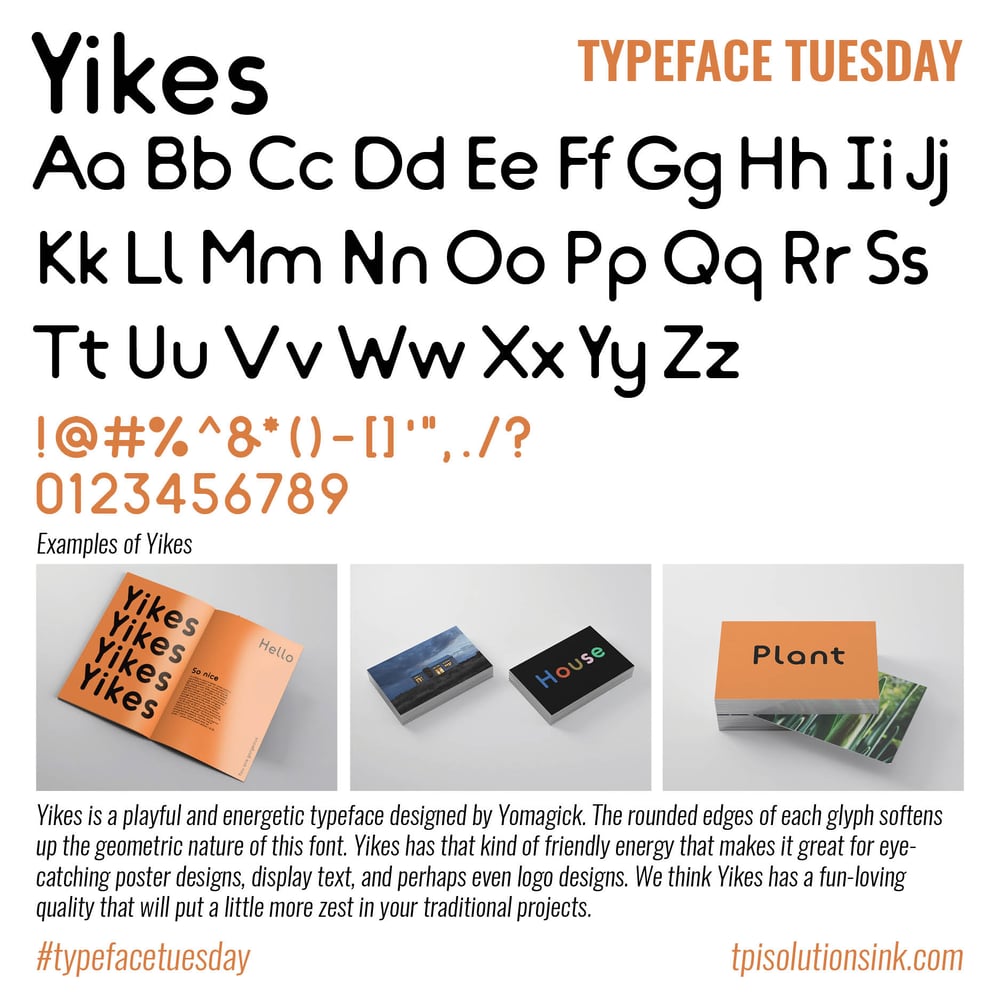 That's a wrap! Those are our favorite Typeface Tuesdays of 2019 and we're going to have so many new options for 2020.
Which is your favorite typeface? Have you used any of these in your designs? Let us know!