This morning, as I sat down at my desk at TPI Solutions Ink, I realized that we are almost half way through the month of November. . . yikes! Of course that thought brought me to my next thought which was. . .OMG Christmas and Hanukkah are right around the corner (Hanukkah much more so than Christmas)! I don't know about you but I still endeavor, each and every year, to send out a holiday card (in my case a Christmas card), printed with a photo of my kids and sometimes the pets either printed on the card or included in it.
Here's the question . . . do you still send out printed holiday cards or have you gone 100% digital? I imagine there are people out there who, for a variety of reasons, have now decided to send an email or to post their holiday greeting card on facebook or twitter. What do you think? Have you received an e-card in lieu of a traditional greeting card in the past? I wonder how many will come this year in that format.
At any rate,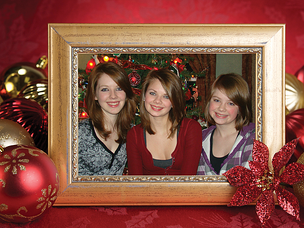 I don't know about you but I enjoy receiving Christmas cards. Physical, paper cards imprinted with ink, hand stamped, foil stamped, hand made, store bought with or without a family photo (although I really enjoy seeing my friends kids as they grow) inserted into an envelope, white, green, red or blue, hand addressed or with a label, sealed and embellished with a stamp, holiday themed or not. I look forward to receiving these printed pieces of paper during the holidays. It's really like receiving a little gift and a glimpse into the lives of friends and family we don't get to see often whilst taking care of the details of our own busy lives.
So, this year, I will again get the kids, the pets and whomever else wants to join in, to sit for a photo. I will then use that photo to create a fun, cheerful Christmas greeting and have my custom Christmas cards printed digitally on our HP Indigo press here at TPI Solutions Ink. (And, Dan the man - my dear brother/VP production/Indigo press operator - I will do my best not to wait until a week before Christmas!) I will buy my holiday stamps, address my cards and drop them in the good old fashioned mail box in the hopes that they will arrive at their destination before December 25th. Then, I'll probably post the digital version on my facebook wall for all my fb friends to see!
How do you feel about holiday cards? Do you send them? Do you look forward to receiving them? Or, is an e-card just fine with you? Please share your thoughts!