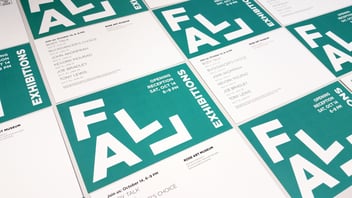 What's on press at TPI Solutions Ink?
We've got some stylish postcards & posters for a Fall Exhibitation at the Brandeis University Rose Art Museum. These 4" x 6" postcards are printed on 120 lb. Futura Laser Dull Cover and the 11" x 17" posters are on 100 lb. ChorusArt Silk Cover, both pieces were printed on the HP Indigo 5500 press.


Need to spread the word about a special event you are hosting?
Learn more about postcard design and printing in our blog post:
Thank you to Audionautix for the sound track to this #WhatsOnPress.