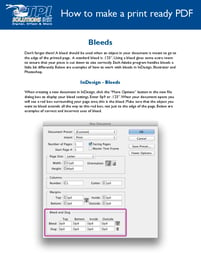 Our "how to make a print ready PDF" guide has helpful tips on how
to correctly prepare and submit your files.
This guide covers topics including:
• Adding a bleed to your document
• Exporting a PDF from different Adobe programs
We hope this information helps you create more print friendly
PDF's. Feel free to contact us with any other questions you
may have about submitting your files.