Think TPI Solutions Ink for your Theatrical Printing & Design Needs!
TPI Solutions Ink is a family owned and operated printing company in Waltham, MA. We offer a wide variety of
graphic design and printing services that will make your next production look great. TPI has been working with local theater companies of all sizes for many years and we would love to work with you! From the preliminary marketing of your
production up until the day of the show, we've got you covered. Some of our theater specific services include:
Program Printing and Layout
No matter the scale of your production we'll work with you to stick to your budget.
Posters and Flyers
Promote your shows, big or small, around the town.
Large Format Printing
Make your stage and sets stand out with banners, props and other set design pieces.
Lawn Signs
Advertise your theatrical production in the local community with colorful lawn signs.
Graphic Design Services
Custom show logos, print layouts, and images optimized for sharing on social media.
Think it up and we'll create it for you!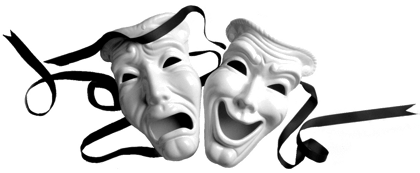 Make your next theatrical production shine and let us know how we can help you today!
Give us a call: 781.899.0263
or fill out the form below and we'll be in touch.