Does your company send out printed holiday greeting cards at this time of year? Has that card been sent out yet or are you frantically trying to put something together to be put in the mail before the end of 2011?
Who do you send these holiday greetings to? Why do you send them? Do you send a custom printed holiday greeting card or do you do something else altogether?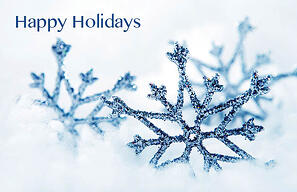 At TPI Solutions Ink we do send out a holiday greeting card and, of course, it is custom designed and printed as that is the business we are in, printing. At this point our holiday card is designed and ready to go to print on our HP Indigo press. We plan to send them via the USPS, "snail mail" (soon to be super slow "snail mail"), at the beginning of next week.
Our holiday greeting cards are predominantly sent to our clients and to those we do business with now or have done business with in the past. We review our mailing list each year to check for accuracy, we add, subtract and make adjustments as necessary. Why do we mail a holiday greeting card every year? Well, we do it because it is the one time of year, the time between Thanksgiving and New Year's Day, that we are reminded to take a breath from the busyness of the daily grind to be thankful for all that we have, especially the people who touch our lives in business as well as at home.
Each year, in lieu of gifts, TPI Solutions Ink makes a monetary donation to The Salvation Army on behalf of our clients. We know that this money will be put to good use by The Salvation Army to help those who are less fortunate than we all are. Also, this year's holiday card contains a QR code. When the recipient of our card scans the code or follows the web address that is listed they will be directed to a landing page where they can request a complimentary copy of the TPI Solutions Ink 2012 Wall Calendar. The calendar is meant as a small token of our appreciation and as a tool to help you start the New Year out right. Happy Hanukkah, Merry Christmas and Happy New Year to you all!
Does your company traditionally send out holiday greeting cards? Does your company receive many holiday cards? How do you feel about this tradition?